The Education Foundation of Greenville (EFG), a not for profit 501c 3 organization, was founded in 1991 to generate and distribute financial resources for the Greenville Public Schools to enhance, or supplement, educational opportunities for students. It operates independently from the Greenville Public Schools, but trustees work closely in partnership with the Board of Education and administration to pursue its purpose of supporting excellence in the school districts programs.
The EFG is supported by voluntary contributions from individuals and businesses. It is the philosophy of the Foundation to immediately invest the monies raised in programs benefiting the schools, not merely to have them accumulate interest.
Learn more about our programs, grants and scholarships.
The Education Foundation of Greenville (EFG) is administered by trustees who are appointed for three-year terms by duly qualified trustees. The Superintendent of Schools, or designee, and the President of the Board of Education, or designee, are permanent seats with vote.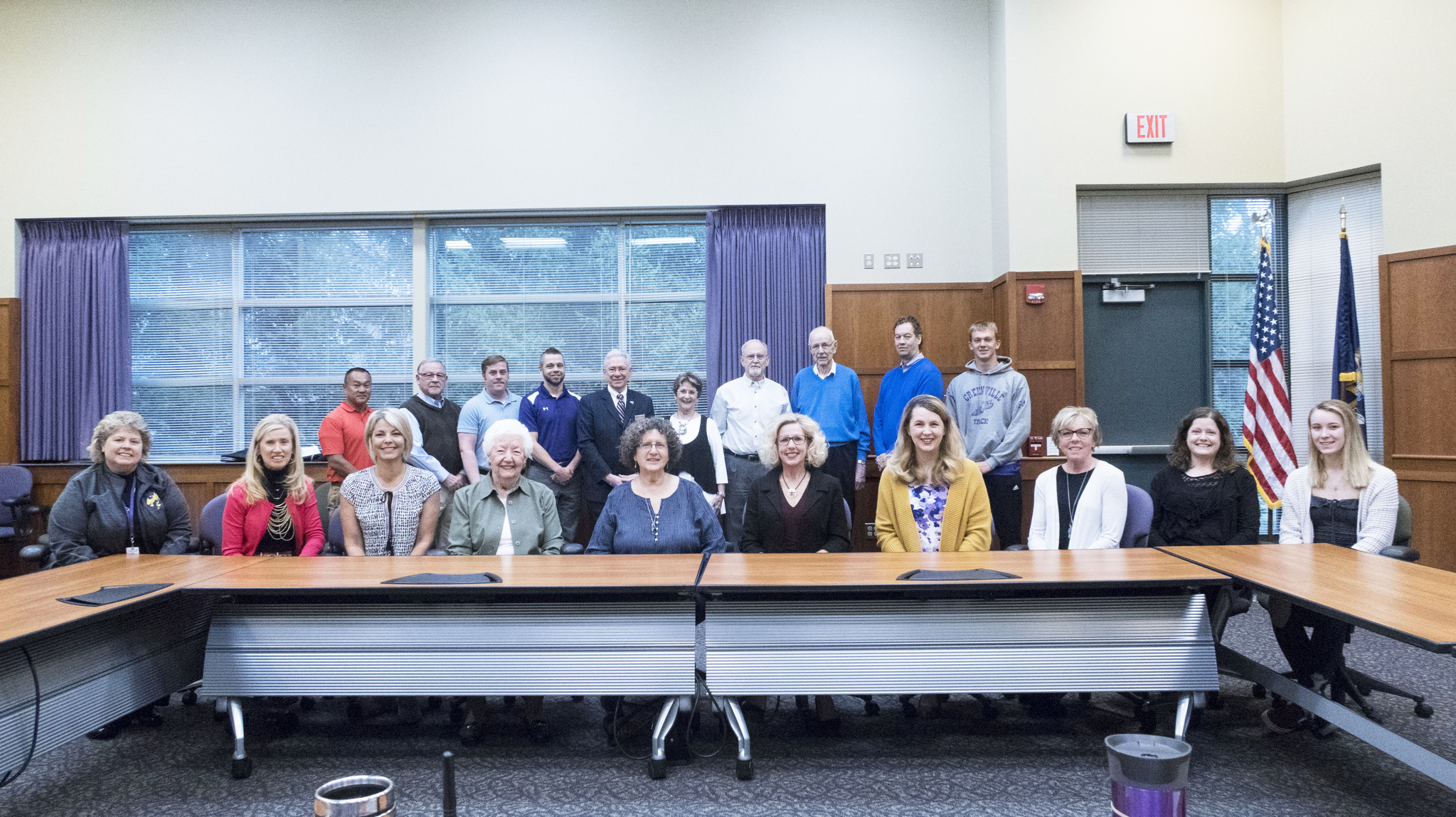 Front Row (Left to Right): Linda VanHouten, Penny Dora, Heather Ebels, Janet Warnshuis, Kire Wierda, Michelle Blaszczynski, Wendy Baty, Kathy Korson, Maureen Wolverton, Hannah MacDonald Not Pictured: Adele Kemp.
Back Row (Left to Right): Jamie McNinch, Harold Deines, Steve Kemp, Bob Byram, Michael Hurst, Carolyn Slocum, Stephen Foster, Paul Warnshuis, Steve Day, Jacob Rasmussen.