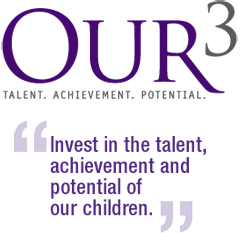 The OUR3 Campaign is now in its 12th year. It receives gifts and pledges that are used to support the Performing Arts Fund, the Academic Enhancement Fund, the Athletic Fund, the Braman Scholarship Fund, and the Byron and Delores Cook Music Fund. These funds, housed at our partner foundation, the Greenville Area Community Foundation, now total more than $1 Million.
In 2021 $43,375 in grants were awarded to GPS:
Learn more about the OUR3 Campaign by downloading our brochure or watching our video.